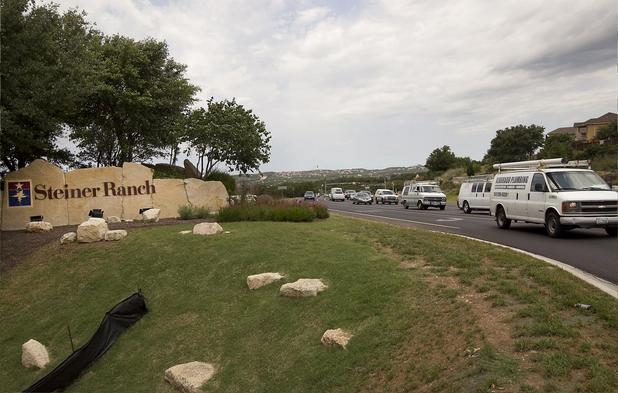 Exciting News for Four Points & Steiner Ranch!
Traffic has grown significantly in Four Points in recent years becoming a top concern for all those who live and do business here. TXDOT has a new proposal designed to provide welcome relief for traffic congestion at all times of day along RM 620 and FM 2222 including reduced wait times and delays for River Place, Grandview Hills and Steiner Ranch traffic. These improvements will also provide a boost to Four Points businesses, providing improved access for their customers and enhanced mobility around the area. Support from the residents and business community of Four Points will be essential if we are to get these proposed improvements implemented for our community.
SRNA has actively worked with TXDOT and local officials for the past two years advocating for a comprehensive solution to address traffic congestion in Four Points. Despite interim successes such as improving light timings and the construction of some additional lanes at 620/2222, what our area desperately needs are some major improvements to our roads and intersections. We were reassured last year when TXDOT hired HDR Inc. to help engineer a comprehensive solution for the area and it is exciting that TXDOT's conceptual plans are now mature enough to share with the public.
Having a specific plan to improve traffic for our community is a huge step forward. We have been very pleased that TXDOT is taking our growing traffic congestion seriously. Our public officials including Rep. Paul Workman, Travis County Commissioner Gerald Daugherty and Commissioner Bruce Todd have been very supportive of this process.
The changes being proposed at our annual meeting – including this new traffic plan – will have a direct affect on the quality of life of those in our community for years to come. It will be important for our neighborhood to see what TXDOT has planned for our roads and to learn what it will take for us to make those changes happen.
SRNA has been an active voice for our community and we believe it is important to communicate the issues to our neighbors and to get their input. We have some very important presentations for our community on issues impacting everyone in our neighborhood.
The TXDOT concept includes new capacity and intersections to separate traffic flow at 620/2222 and improve 2222/River Place Blvd.. TXDOT will present the plan details at the meeting along with facts, figures, and simulations of the proposal. There will be additional presentations at other locations within Four Points in the coming months.
We need your support – Please Join Now to strengthen our community: