The Steiner Ranch Neighborhood Association (SRNA) represents the residents and businesses in the "Land between the Lakes".
The Association is led by a Board of Directors that meet at least monthly – see schedule.
SRNA Board of Directors:
Brian Thompto – Chairman
H Lobdell – Vice Chairman
David Sandal – Secretary
Brian Clifton
Rick Rivera
Erhard Sudermann
William Farrell
Loree LeBoeuf
Yasmeen Siddiqui
David Thate
Board Member Bios:
Brian Thompto
Chairman (2011-2014)

I am a Senior Technical Staff Member at IBM where I have spent over 15 years as an engineer and team leader developing server processor chips in Austin, TX and Poughkeepsie, NY. I believe that by serving and advocating for our community, we can each make a positive difference. I began my public service while living in North Austin as President of Brattonwood Home Owners Association, and also served as a Commissioner for Travis County Emergency Services District #2. I spear-headed a multi-neighborhood campaign to improve the tollway design of Loop 1 resulting in preservation of free access and over 10 million dollars of road improvements for the area. After returning from assignment in New York in 2007, my family and I settled into Steiner Ranch. In 2011, I co-founded the Steiner Ranch Neighborhood Association and have since served as Chairman. I have focused on bringing the issues and concerns of the Steiner Ranch and Four Points communities into the light and finding real solutions for our challenges. I also serve on the Board of the Four Points Chamber of Commerce as Director of Community Relations.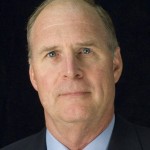 H Lobdell
Vice Chairman (2012-2014)

After 30 years serving as an Army officer with a focus on leading large organizations, and 8 years directing an organization assisting communities prepare for disasters, I am currently retired. My primary interests while serving on the Board of the SRNA has been on improving traffic affecting Steiner Ranch residents.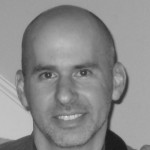 David Sandal
Secretary (2012-2014)

I care deeply about Steiner Ranch and have worked with this committee since the beginning.  I've been involved in the Boards of numerous nonprofit organizations over the past 2 decades and have worked with organizations in forming new groups.  I've been in Austin for nearly 20 years and during our most recent move, specifically chose Steiner Ranch for it's amazing location, schools and quality of life.  We're very invested in the community and plan on staying.

I want to ensure that Steiner Ranch NA has a place at the table for important decisions involving safety and smart growth.  The residents of Steiner Ranch and surrounding areas have spent over 20 years making this an amazing place to live and we want to make sure it stays that way for our families and those to follow.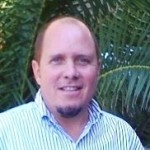 Brian Clifton
(2012-2014)

I have been involved with the formation of the SRNA since Sept 2011, attended City Council & Zoning & Planning Commission meetings last fall, the meeting with Greystone Developer at St Lukes on the apartments on SR Blvd., and assisted in writing the by-laws. My goals are to provide a unified voice for the eight neighborhoods, communities & businesses in and around Steiner Ranch, by having a legally recognized association that is informed of pending development & zoning change requests. This will have a positive influence on the safety & security, and strive to maintain or improve the quality of life that we have grown accustomed to here in SR.

Prior to living here, I was on the board of the Westview Canyon HOA for 5 years, and served as president for the last 2 of those years. This was located south of Palmer and between IH-35 and Dessau Rd.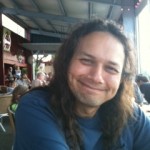 Rick Rivera
(2012-2014)

For more than 16 years I have served on and lead planning bodies that reported to the City of Austin regarding homelessness and housing issues.  I have also spoken many times before the Austin City Council on issues regarding homelessness, housing and child care issues. I  have been a resident of Montview Acres for 10 years and would be able to provide a point of view from a community outside the Steiner Ranch Development but that still resides within the SRNA boundries.  I am interested in the issues of safety, traffic and business development that impact the quality of all our lives.
Erhard Sudermann
(2012-2014)

* 30 years of company management
* served as commodore of  the Port Oliver Yacht Club in Bowling Green, KY
* 11 years successful Realtor profession
* I am familiar with the real estate market within the SRNA
* I have lived in Marshall Ford Vista since 1979
* I want to ensure that the small subdivisions within the SRNA are represented on the Board
* I will be instrumental in helping to protect our way of life in the SRNA area
William Farrell
(2014)

Graduated from U.T. Austin 1993 with a degree in Economics and received my J.D. From South Texas College of Law in 1996.  I worked as an associate attorney doing construction litigation at Coats, Rose, Yale, Ryman & Lee from 1996 until 2001 when I formed Cotton Farrell, P.C.  At Cotton Farrell, I represented various individual and business interests which mainly consisted of contractors, developers and other real estate related matters.  Looking for a new challenge, I joined some Charter Development Partners, Inc. in 2006 as Vice-President and General Counsel.  At CDP, we developed raw land for construction of neighborhoods and syndicated various partnerships for real estate investment.  As part of our development services, we oversaw construction of roads, water, sewer and drainage infrastructure and assisted clients with reimbursement of receivables from various governmental utility districts.  I have served on numerous homeowner associations and several different MUD boards, including my current position on the Headwaters Municipal Utility District in Dripping Springs.  After selling my interest in CDP to my partners, I continued my practice as an attorney at Cotton Farrell, P.C.
Loree LeBoeuf
(2014)

I am originally from New Orleans but moved to Austin and the Steiner Ranch community in 2010. I have extended family here in Steiner Ranch and we all care deeply about this community.

I received my Bachelor of Science degree from Millsaps College in 1988 and my Juris Doctorate from Loyola University School of Law, New Orleans, LA in 1992. I practiced law in Louisiana for more than 12 years before discovering my real passion - non-profit work. I currently serve as the Foundation Director for the ATPE Foundation, a state-wide education non-profit dedicated to the advancement of public education and the success of Texas schoolchildren. My past work experience includes working as senior legal counsel at a local Austin company in the areas of real estate, mortgage lending and legal processes and procedures. I have also worked in the non-profit sector with the American Cancer Society and the Leukemia & Lymphoma Society and I continue to volunteer for several non-profit organizations. I am also active in my church, Austin Christian Fellowship, and I have a vested interest in this community. I believe that it is important to take an active role in addressing issues that affect our community, and that by doing, so, we can make a difference.
Yasmeen Siddiqui
(2014)
David Thate
(2014)
Former Active Directors - Thank you for your service! (in order of retirement)
Paul O'Brien (2011-2012)
Richard Piotrowski (2012-2013)
Greg Milligan (2012-2013)
Cindy Thompson (2012-2013)
Scott Nuessner (2013)
Daniel Hodges (2012-2014)
We would also like to thank the individuals that assisted in founding the SRNA: Founders.
Questions for the Board? : Contact us : contact form.