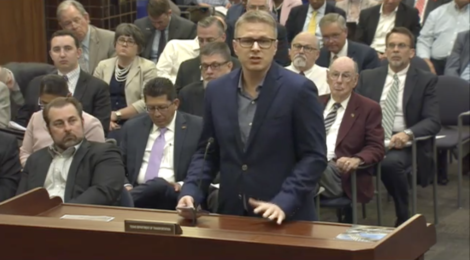 On August 30, 2018, the Texas Transportation Commission – the governing body for TXDOT and state transportation funds – met and approved the 10 year funding plan, the 2019 UTP, that officially added segments of RM620 in Lakeway and Bee Caves as well as for the Y at Oak Hill and major improvements for IH 35. The plan already included funding for the RM2222 / RM620 improvements which are scheduled for construction starting later this year.
Although the plan has many improvements for Austin, one thing missing is comprehensive funding for the RM620. SRNA Chairman Brian Thompto addressed this concern during the public comment period of the UTP approval, urging the Commission to support future projects for RM620 and to ensure funding availability for such projects in the coming years. Also raising RM620 as a concern was Don Barber, Chief of Staff representing Rep. Paul Workman, who also spoke of the importance of funding RM620 in the coming years in addition to speaking in support of the Oak Hill Parkway improvements.
Thompto's comments at the meeting followed discussion on RM620 advocacy earlier in August at the SRNA Board meeting where representatives from a number of neighborhoods along RM620 are working on strengthening the coalition supporting RM620 improvements. Commissioner Brigid Shea and Rep. Paul Workman were supportive of the group speaking up at the TTC meeting.
The full video of the meeting, including the UTP presentation and public comment can be found here: txdot.swagit.com/play/08302018-762/#12
You can watch an excerpt with SRNA Chairman Brian Thompto's comments in the following video:
And you can watch and excerpt with Don Barber Chief of Staff for Rep. Paul Workman in the following video: